May we introduce: The VANYX
Our off-road camper offers reliable performance, supply security, and the most advanced technology for long-term travelers even on the most remote adventures - with maximum comfort and no compromises.
With full functionality, the all-wheel-drive motorhome allows boundless freedom to operate autonomously and sustainably in nature for weeks on end.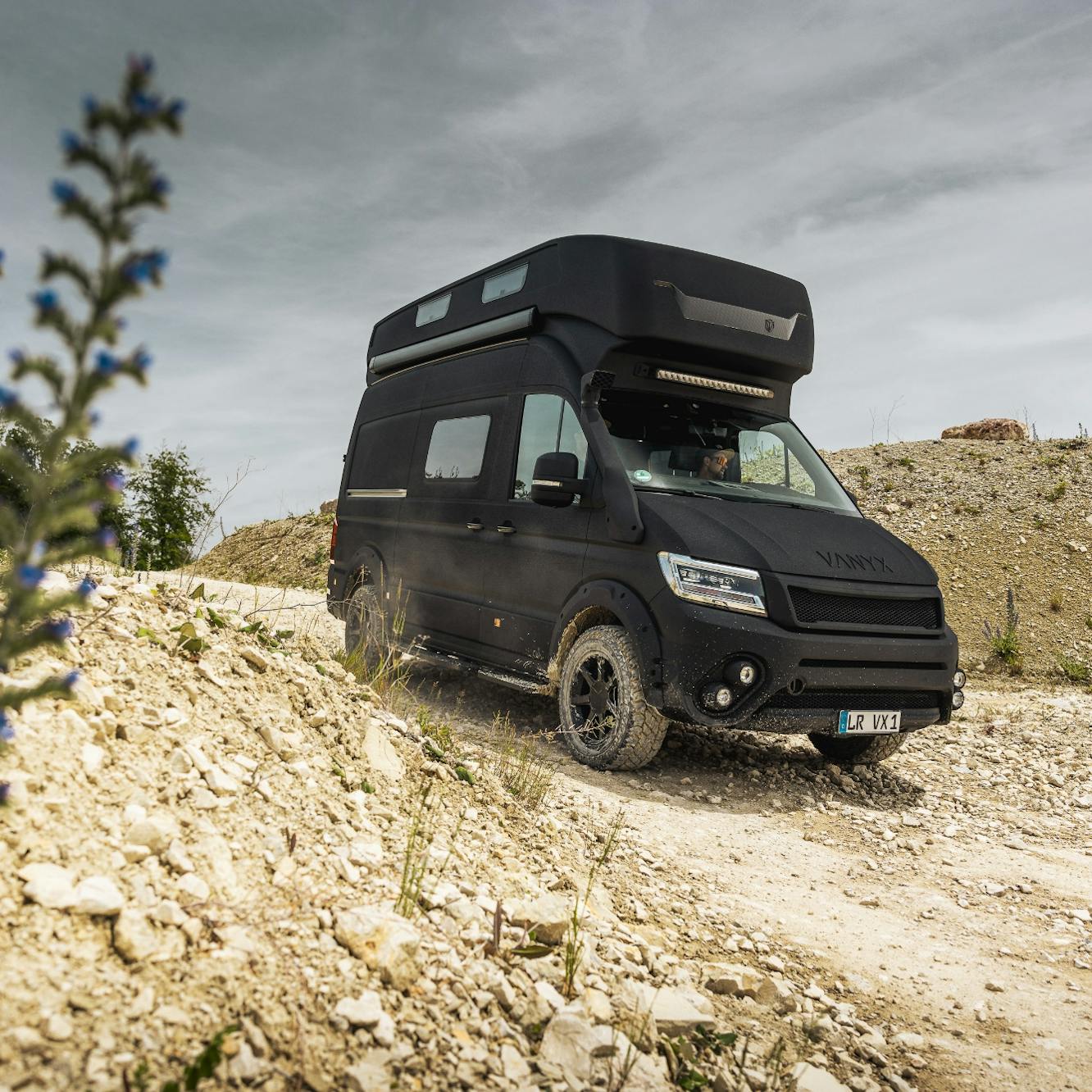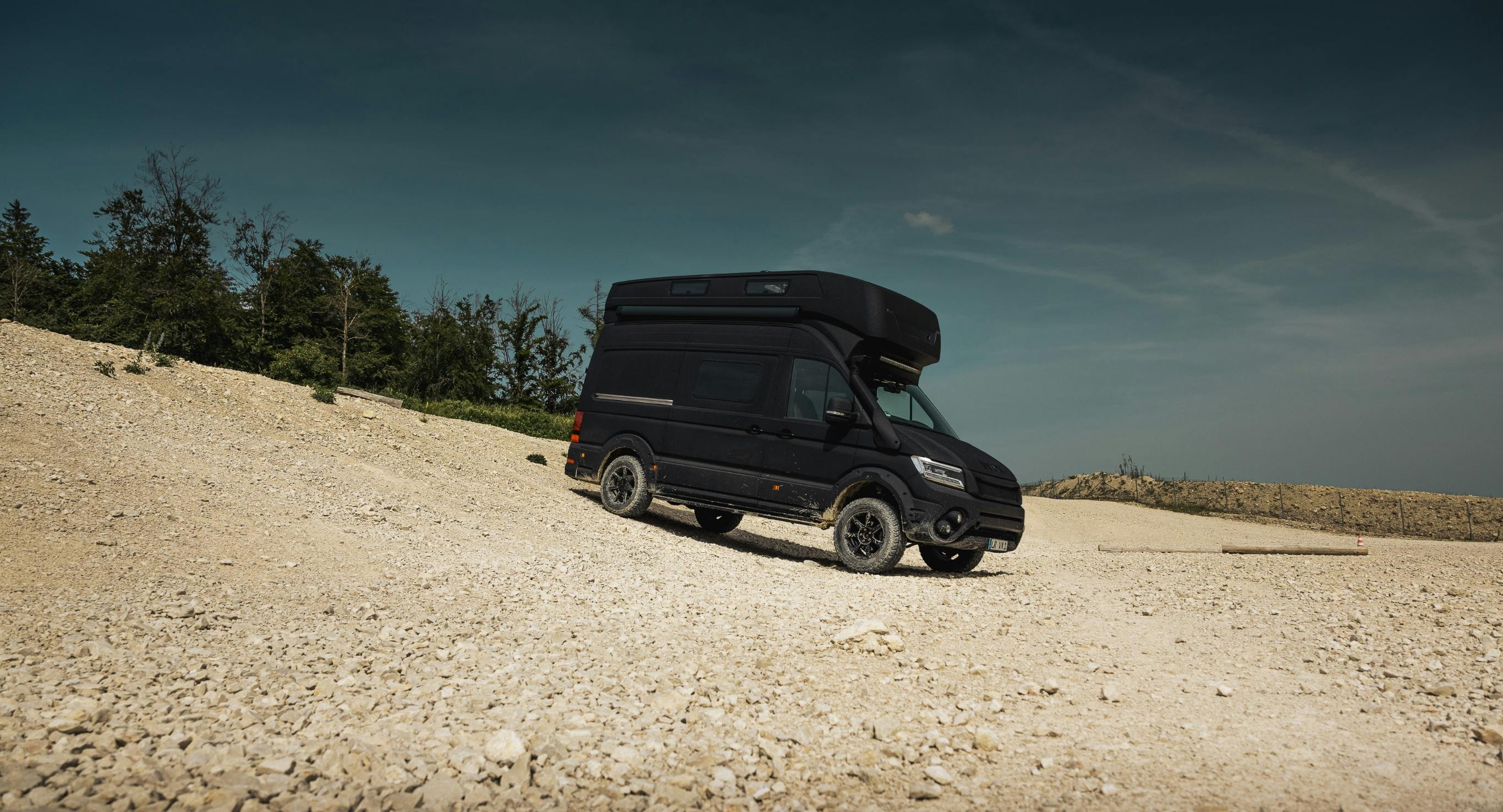 Seating & Sleeping
4 people
Dimensions
6 x 2,5 x 3,2 - 3,7 m
Performance with ease
The robust and lightweight construction of the exclusive 4x4 off-roader offers strong performance on all routes. The carefully planned weight distribution, innovative lightweight construction, and automatically leveling full-air suspension ensure the full range of performance, safety and comfortable driving. Automatic leveling is easily controlled by the central on-board system "VANYX Smart Control". For a genuine off-road experience, it generates a height difference of up to  15 cm, and so provides the necessary ground clearance.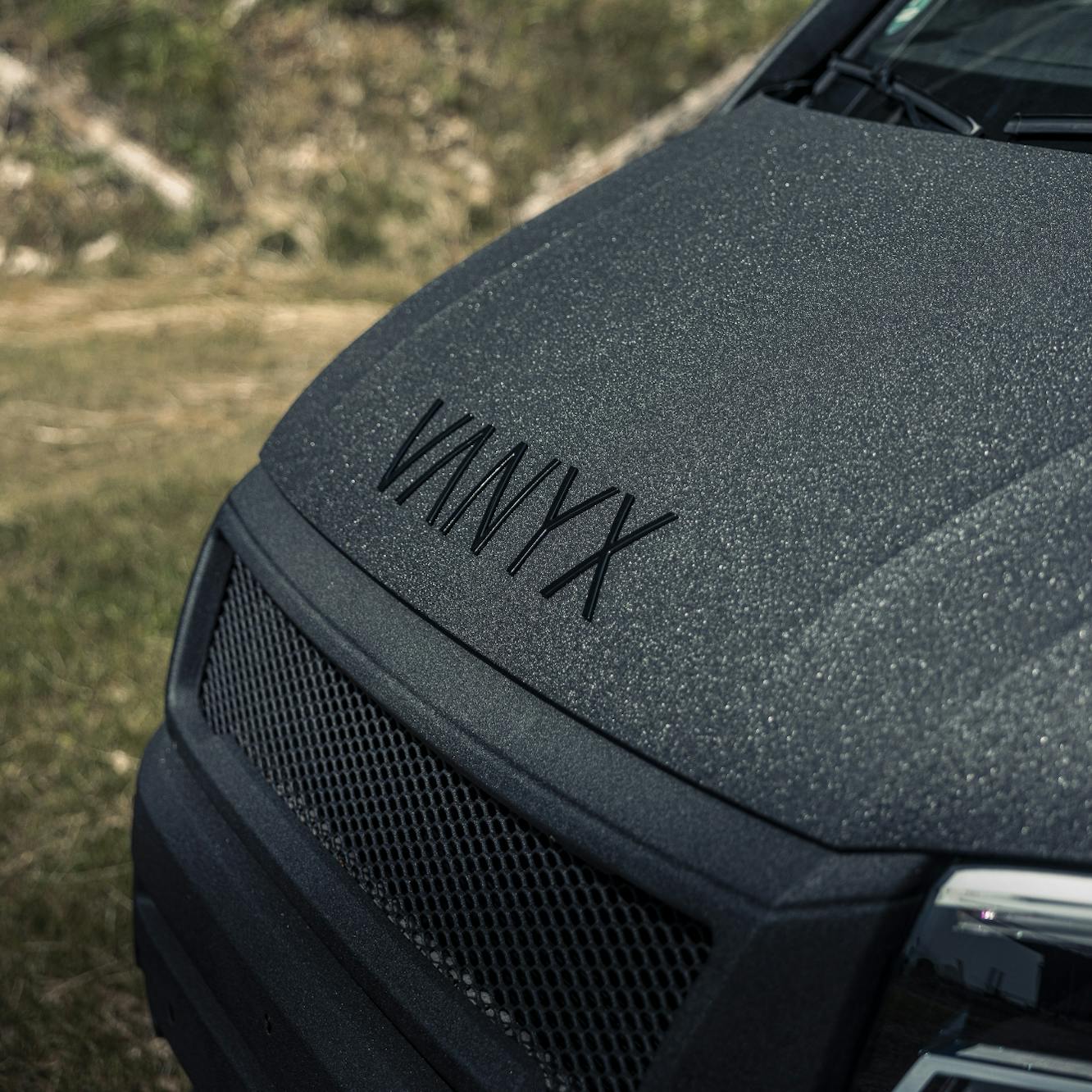 Drive type
All wheel with differential lock
Full air suspension
4-channel leveling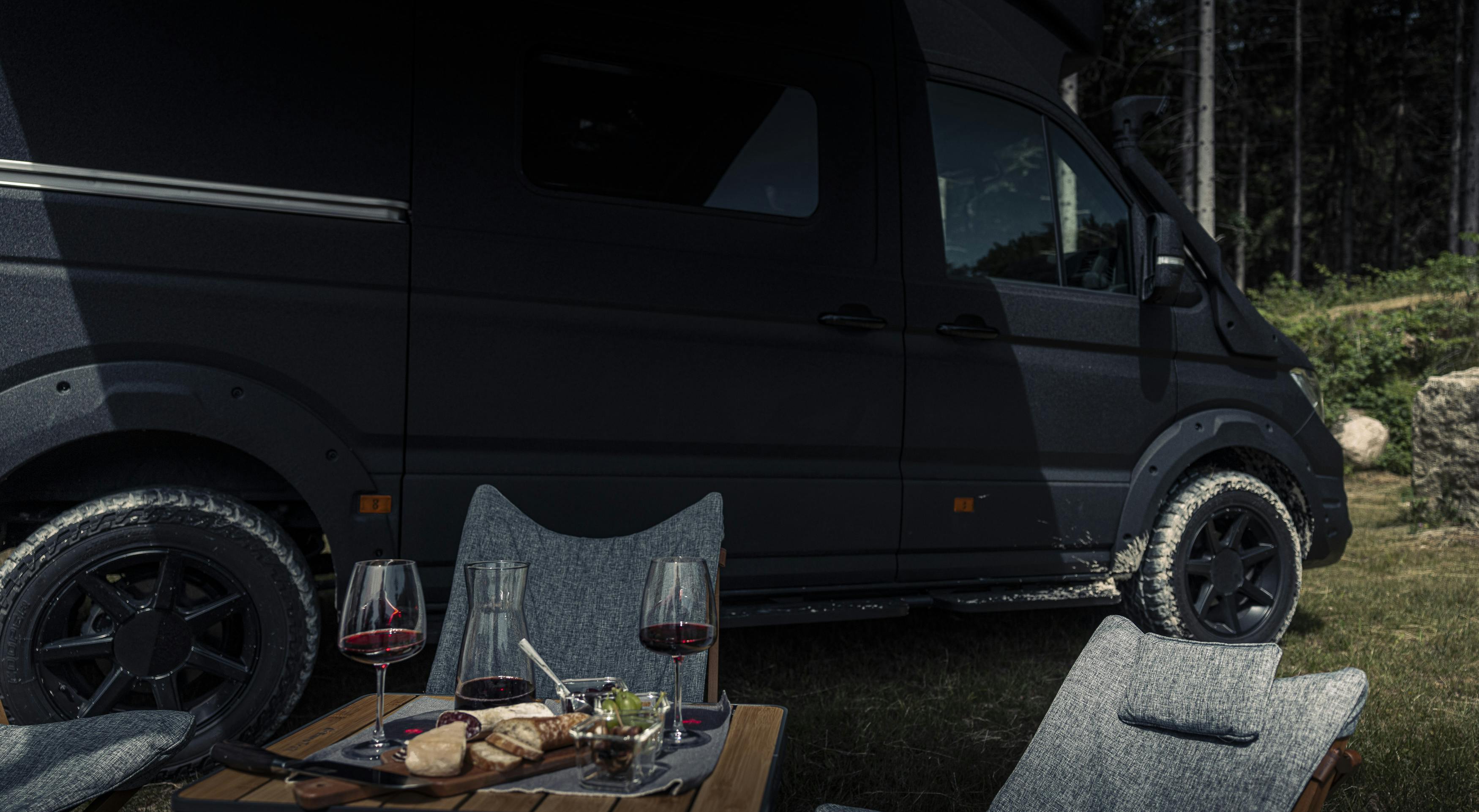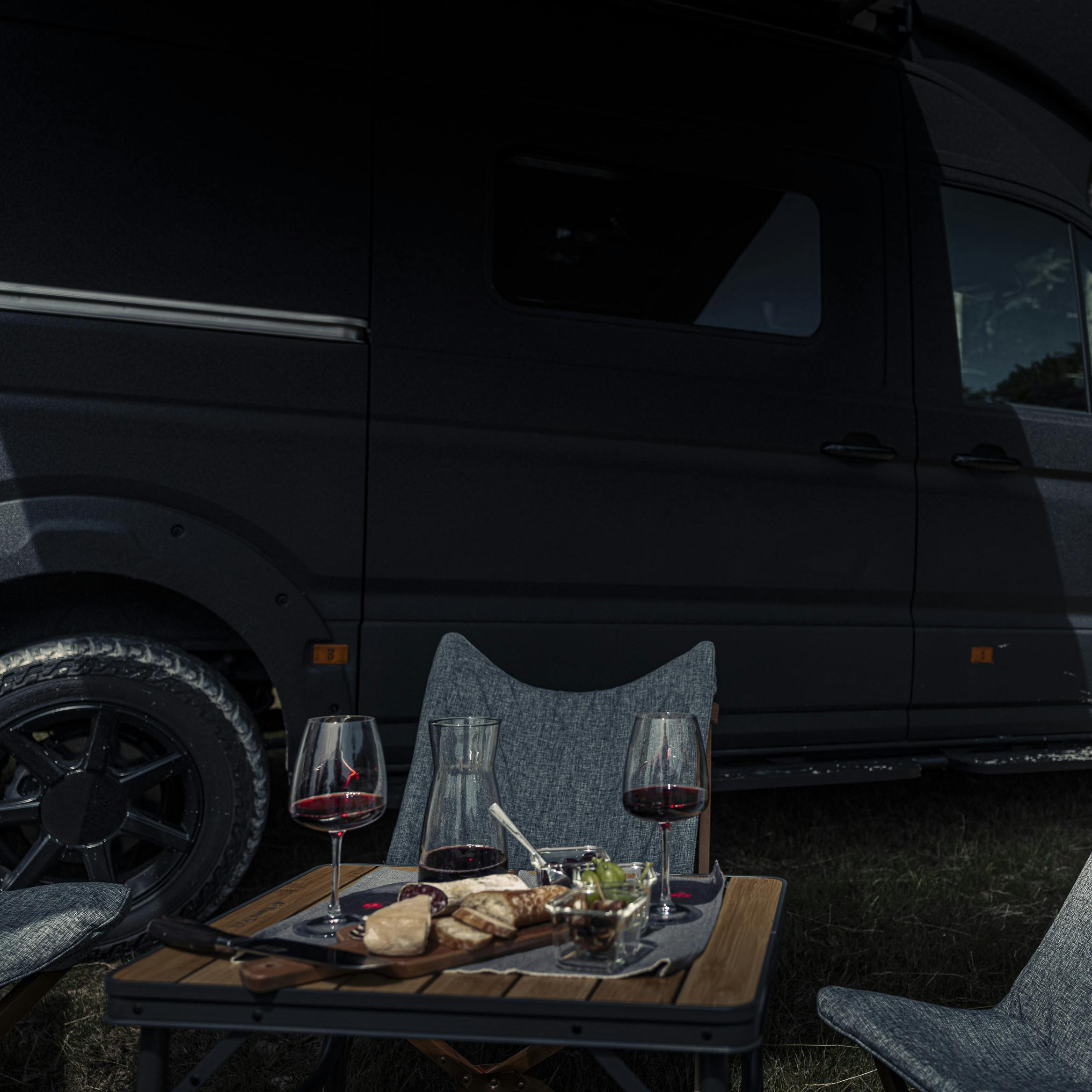 Comfort without compromise
The refined spatial concept of the luxury motorhome impresses with its spaciousness and comfort on two levels. The sleeping area is located in the high roof, which we developed in cooperation with the Fraunhofer Institute. A pleasant room height and comfortable mattresses ensure restful sleep under the starry sky, with its own sound zone. The living area features a large ergonomic L-kitchen with high-quality equipment. The spacious bathroom with a rain shower and separate drying chamber is perfectly tailored to the needs of active adventurers. It provides them and their equipment with the ideal supply after an eventful day. A true luxury highlight is the specially developed underfloor heating with stationary air conditioning: You experience a pleasant room climate with a consistent feel-good temperature. Surrounded by leather and the latest technology, the cockpit offers an excellent driving experience with the rich sound system from Audiotec Fischer.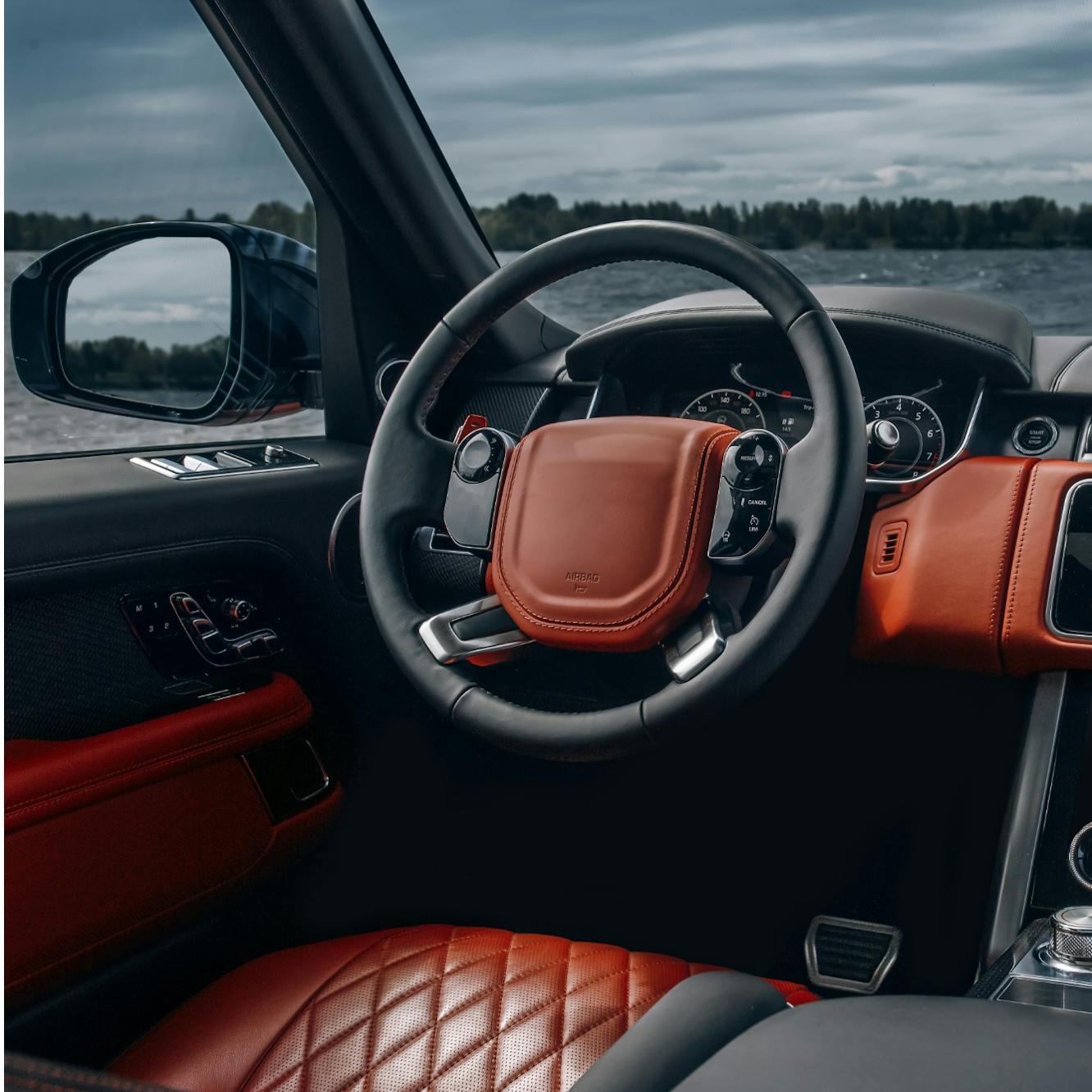 Sleeping comfort
2 double beds
Interieur
elegant natural materials
Board Control
VANYX Smart Control
Sound System
18 speakers in 2-area system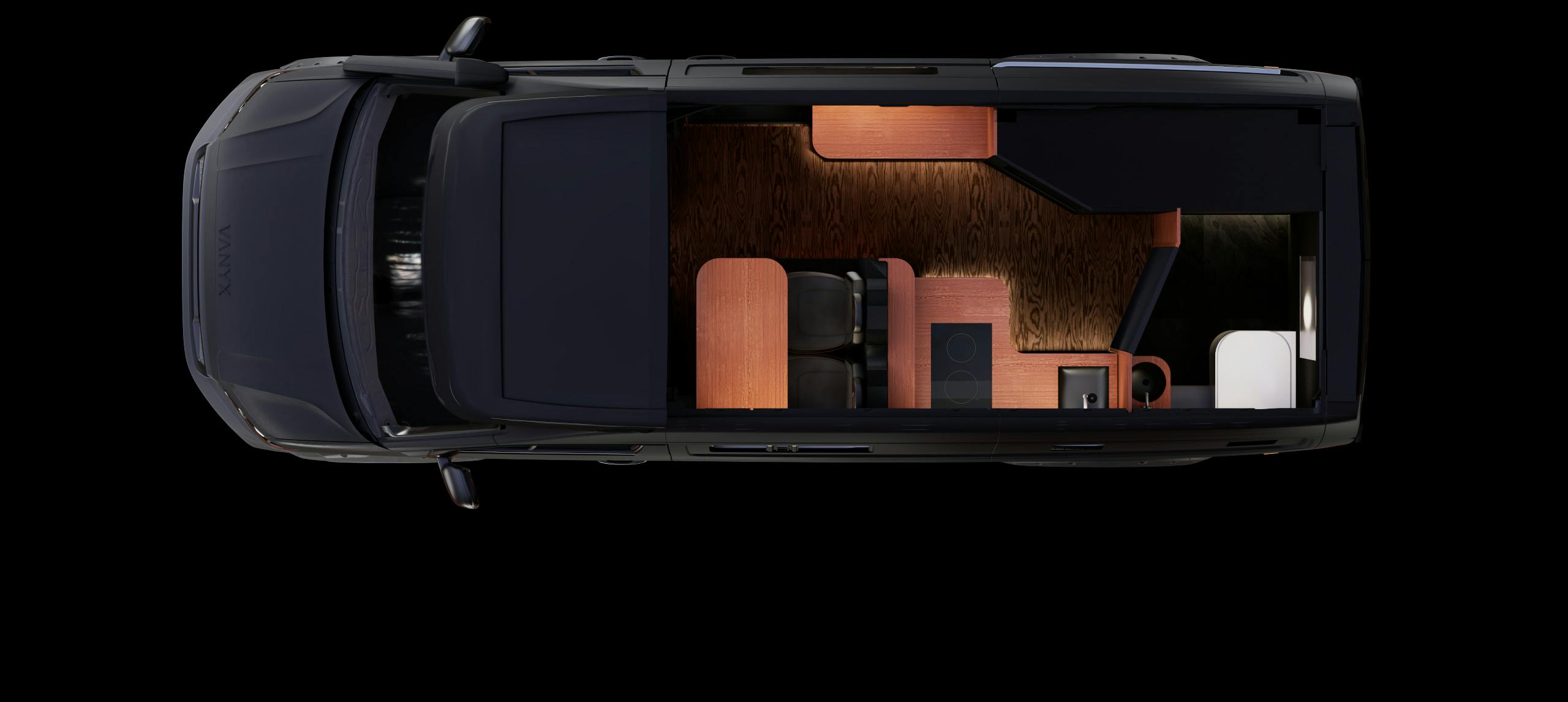 Living Area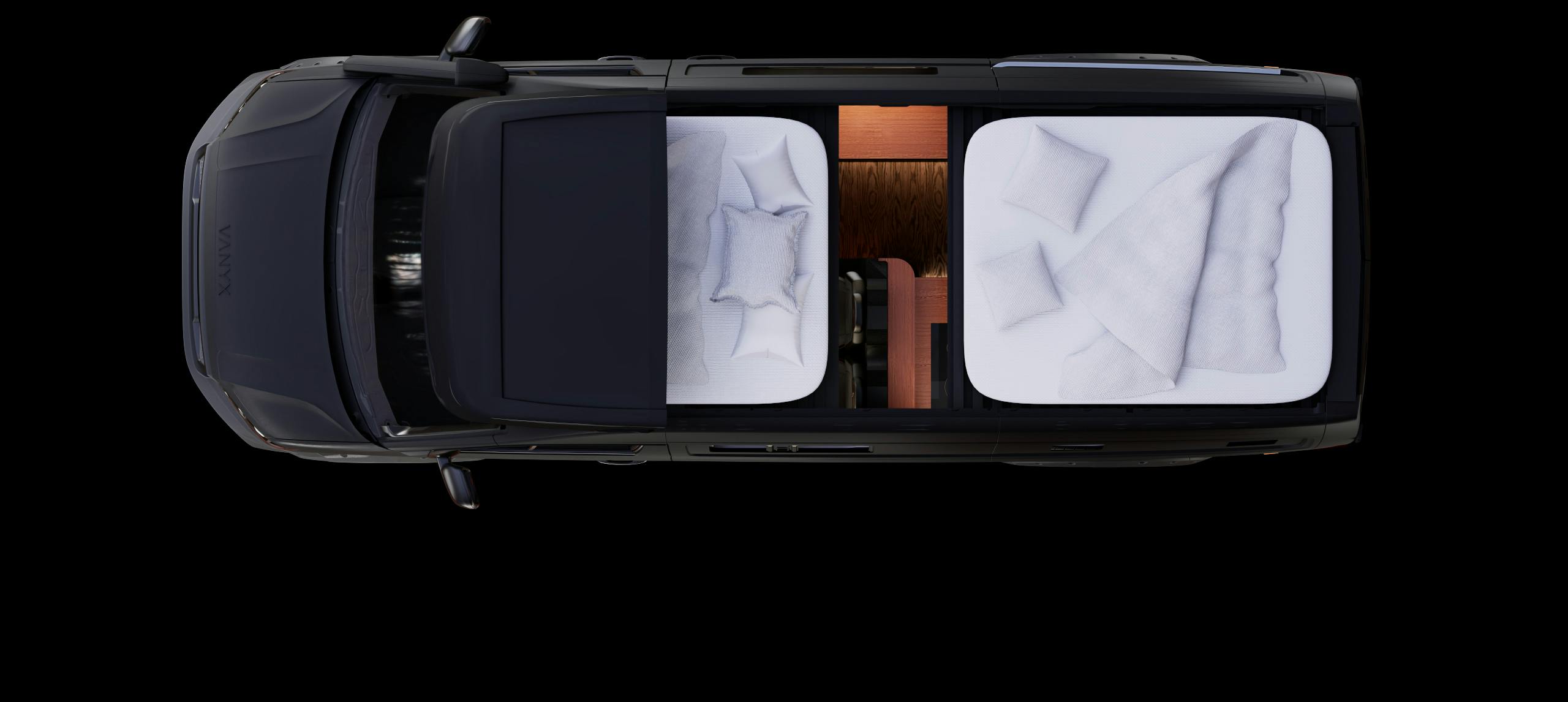 Bedroom Level
Free & independent
A self-sufficient camper requires space and weight reserves - for larger battery banks, solar systems, and water tanks, on the one hand, and suitable energy and water supply on the other. That's why large motorhomes have the advantage when traveling independently. But this brings disadvantages in terms of flexibility, driving on narrow roads and bridges with weight restrictions. VANYX combines the high-end solution in the compact 3.5 t lightweight format without loss of space and an optimal supply concept. Without having to worry about your supplies, you can simply enjoy all your usual luxuries.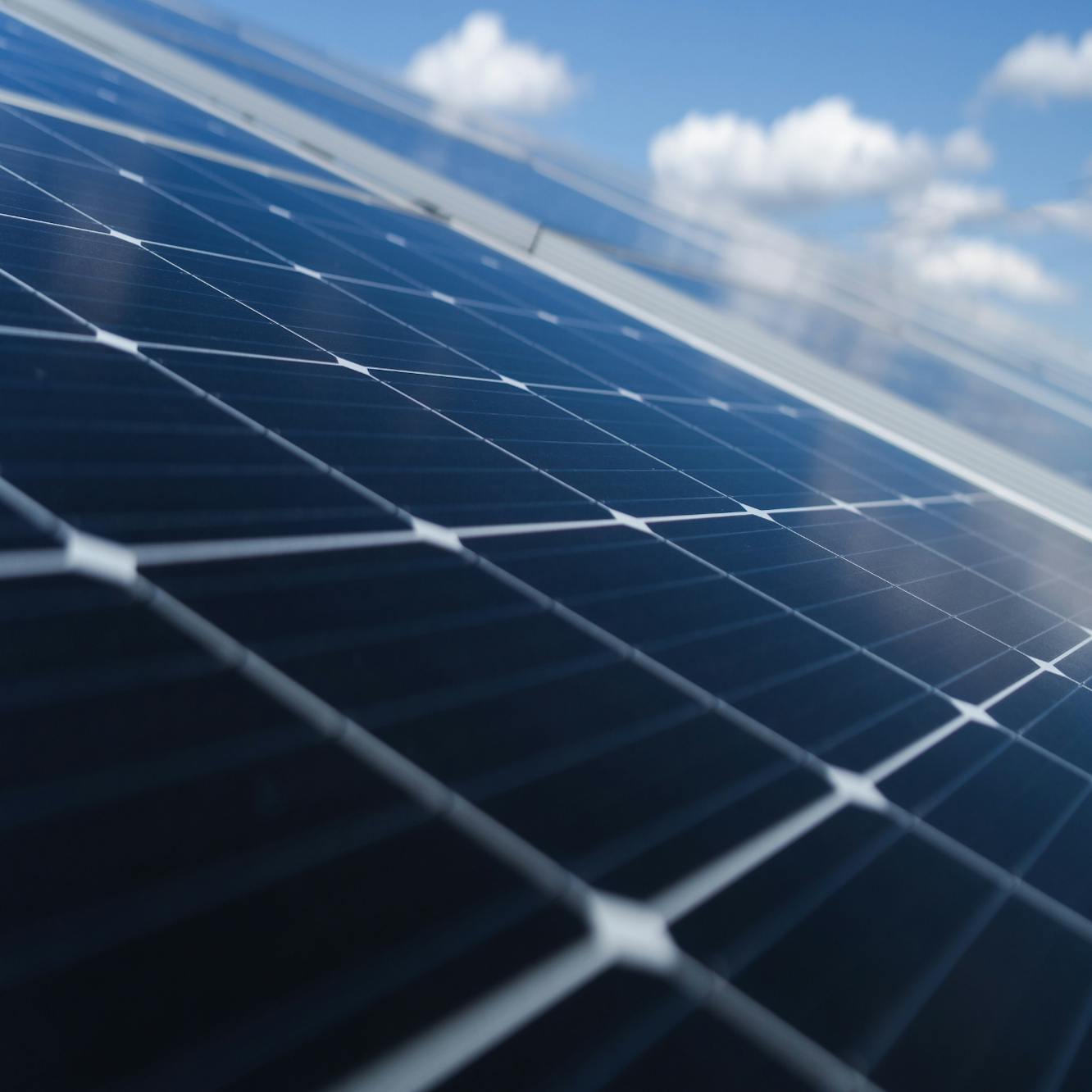 LiFePo4 lithium battery
1200 Ah

Item 1 of 4
Supply Concept
The Outdoor Van is designed for long-term travelers who want to experience the beauty of nature safely and self-sufficiently for several weeks. Independent of gas. Limited in dependence on diesel fuel - maximum self-sufficient in electricity and water.